The Research and Results Shaping HRO
Books, Articles, Case Studies, from academic and practitioner experts.
Authors: Karl E. Weick and Kathleen M. Suttcliffe
The Third Edition moves HRO out of the research lab and into everyday organizations.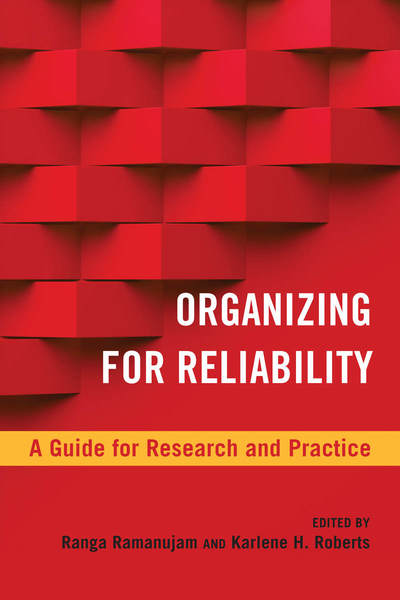 Editors: Rangaraj Ramanujam and Karlene H. Roberts
A collection of academic and practitioner articles (different author in each chapter) examining the leading edge of HRO know-how
Review by K. Weick >>
Author: Karl E. Weick
Understanding how inter-dependencies drive us to organize collective efforts and how organizations structure themselves to succeed. This is where much of HRO started.
Authors: Todd R. La Porte, Karlene Roberts, Gene I. Rochlin (1988)
Original report on very early HRO research.
Authors: Douglas Hales and Satya S. Chakravorty (2016)
Addresses the role of "Mindfulness" in HRO operations using Soft Systems Methodology
Author: G.G.P. van den Eede (2009)
Addressing the HRO paradox "…find the balance between the desire to be open and the need to be in control, to exhibit a reliability that consists out of stability and flexibility."
Authors:Elizabeth Paranhos, Tracy G. Kozak and William Boyd (2017)
Practitioner research on the impact of HRO in the Natural Gas sector.
Uses practitioner case study (Power Generation) to explore the paradox of reliability i.e. structure vs mindfulness
Author: Daved van Stralen, M.D. (2008)
Analysis of the impact of HRO in practice in two health care settings.